How to Start?
1. Enter http://cpanel.site2go.ca in the address bar of your web browser.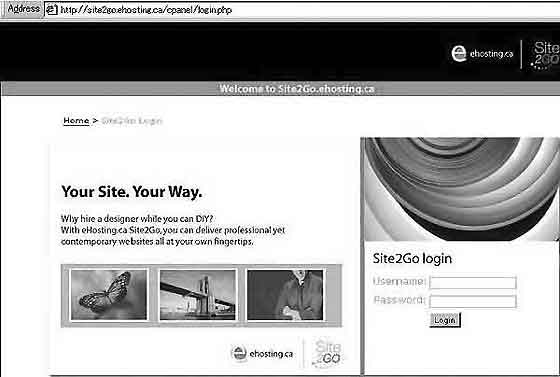 2. Login Site2Go with your username and password and click Login.
3. Create your site by selecting add a new site on the sites menu.
4. Enter the name of your website (max 30 characters), then click Next.
5. Type in your contact information, select Next to proceed.
6 a. Choose a theme for your website from the list below (eg. Technology)
6 b. Select your favorite design by clicking on the bullet under one of the professional images, and choose Next.
7. Enter the Title(s) of your page(s), and then hit Next.
8. Add a Guestbook and/or Photo Gallery (Product Catalog) by checking the following box(es). Choose Next to proceed.
9. Click on an arrow,
or
, for page re-arrangement; otherwise select Next.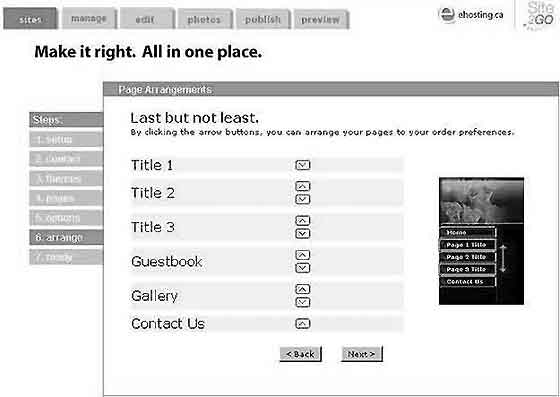 10. Finally, click on Your site is Ready-2-Go!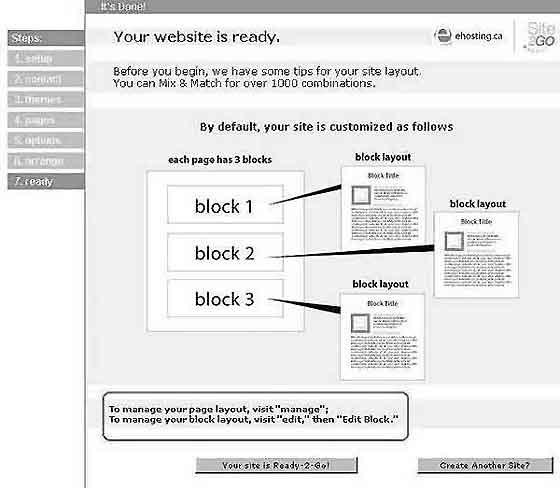 11. Click here to start building your site.